Presenting for audio is different to video as it doesn't have the visual cues, but your voice can be, and is an important part of your personal brand in a podcast.
It's not just about the topic you are talking on, it's the tone, the inflections, the language, style, speed and context of what you are saying that matters.
We have 14 presenting skills that will help you sound like a pro and several bonus tips with scripting your intro and outro.
Why not jump into our next online 'presenting for audio' masterclass in October?
Presenting for audio masterclass
$69
Learn how to breath and talk without it being picked up by the microphone, deliver content with meaning and clear intentions, script your intro, outro and show notes and more.
In our FULL Masterclass we develop your skills and knowledge of podcasting. The Masterclass has lessons on the four main elements and live interactive development mastermind session with other podcasters to produce a podcast that has the potential to go viral.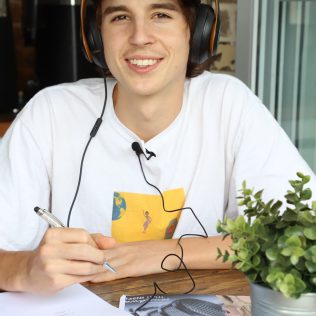 Podcast Masterclass
$299 Professional Podcast Creation
6 learning modules covered in 1 weekly online sessions
2 x 30 minute one on one session
Masterclass booklet and
The Ultimate Content Creator (9 Episodes)
Find more tips on presenting in our blog!