Producing a podcast is the RECORDING of your content.
Need a studio to record your podcast professionally?
We have a studio located within the Sutherland Shire available to hire to record your podcast.
Recording Studio
and Equipment use
2 Hours $150 (members $50)
4 hours 1/2 day booking $200 (members $100)
All Day booking $280 (members $140)
Evening Booking 3 hours 6-9pm $250 (members $200)
Weekend daytime only $250 (members $200)
Want to learn more about recording your podcast professionally?
In our Masterclass we explain what equipment and software to use, how to create the perfect environment to record your episodes and how a production schedule will help you deliver a consistent brand building podcast series.
Also, learn how to produce audio grabs for your podcast promotion and MUCH MORE.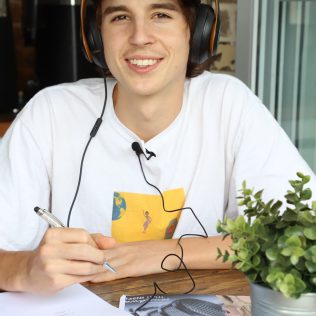 Podcast Masterclass
$299 Professional Podcast Creation
6 learning modules covered in 1 weekly online sessions
2 x 30 minute one on one session
Masterclass booklet and
The Ultimate Content Creator (9 Episodes)
We have heaps of articles and tips on recording in our blog, check them out!