If you are just starting
out in podcasting
you will need a
podcast name,
artwork,
description
and your first episode
to sign up to a hosting platform.
You will need to push your RSS feed to the main streaming platforms Apple iTunes, Podcast Google, Amazon Audible, Stitcher,  Spotify. This may take a few days or weeks.
Some hosting platforms are also streaming platforms and provide analytics. (downloads and statistics, even registered listeners)
Here is the research and a simple plan.   But if you would like to outsource this task and benefit from the cross promotion strategy used by ShirePOD this is what we do. 
We: 
1. Set Up your Hosting Platform and Web Page. 
2. Upload Podcast episodes, Artwork & Show Notes. 
3. Managing your scheduled publishing and promotions strategy.

WHAT  YOU  NEED TO KNOW
Publishing your podcast requires a hosting platform and you must then push or apply to the major streaming platforms.

 

You will need to upload at least 1 episode, artwork tile and show notes to your hosting platform.

 
SOME HOSTING PLATFORMS STREAM, OTHERWISE:
Your hosting platform will generate an RSS feed that needs to be submitted to Apple Itunes, Google Podcast, Spotify and other streaming platforms. 
URL links are generated for each episode and can be shared on socials and emails, and the embed code can be embedded in your website.
If you need help with this, ShirePOD education blogs and consultants can get it done.  For $149 we offer a one hour consult, or complete the task for you. 
Which hosting platform do I use to upload my MP3 Audio File? Click on link.
Since you are just starting out, you will be wanting to save money whenever you can with the capacity to build. 
FILE MANAGEMENT SERVICES BY SHIREPOD
For a $50 monthly hosting fee for platform, page and URL links ShirePOD offers :  
1. Up to 4 x weekly  x Upload, (show notes, download stats & links to be provided) 
2. Set up of account and push RSS feed to 5+ top platforms
3. Accountability emails and dropbox folder with schedule of release dates.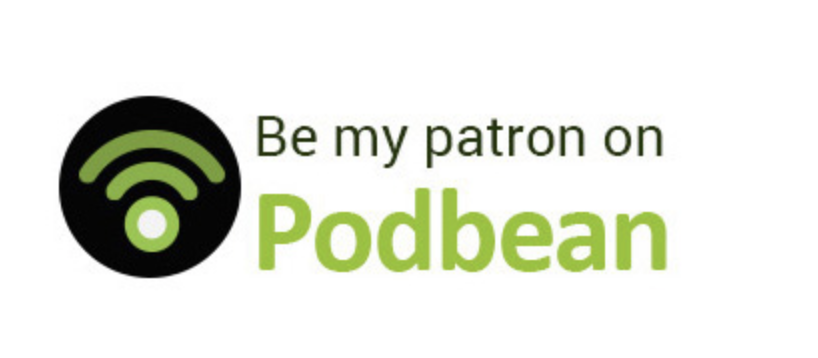 Hosting Platforms
These are four of the hosting platforms we recommend. 
Here's a summary of the analysis from this article written in January 2020.   
Podbean is the best podcast hosting service provider on the market. They offer unlimited podcast hosting plans with unlimited bandwidth. It has it's own App and the capacity to broadcast live and on the go. You can then download and edit and publish back onto the platform.
Pricing: Free Plan with limited storage, paid plans starting from $9 / month or $14 per month with unlimited storage.
BuzzSprout is one of the easiest to use podcasting hosting provider for beginners. They have been in the business since 2009.  You can customize its design and use your own custom domain name.  The downside is that even their paid plans have storage and bandwidth limits.
Pricing: Limited free plan for 90 days. Paid plans start at $12 / month for 3 hours upload.
Blubrry offers flexible podcast hosting plans for new and experienced podcasters alike. They offer a popular WordPress podcasting plugin called PowerPress which makes it super-easy to manage a podcast directly from your WordPress website. It also offers statistics.
Pricing: Starting from $12 per month with 100 MB storage each month.
Whooskaa. Manage your podcast on our purpose built, world class platform. With customizable tools to host, amplify and track your stories, across digital and social. Priced from $29 – $199 per month. 2 Show. Unlimited episodes. 10,000 monthly listens. 2hrs Automated Transcription. Major Platform Distribution.  This is the one Rachel Corbett uses.
Transistor is a powerful yet easy to use podcast hosting service for professionals and beginners. They offer unlimited podcast hosting plans which means they don't charge you for hours of upload as some other hosts do.  Prices Start from $19 – $99 a month or $190 -$990 a year.  They have multiple users per podcast, built in podcast website, advanced analytics, private podcasts and subscriber registrations
Most hosting platforms require you to push the RSS feed of your podcast series to the streaming platforms for distribution on Apple Podcasts, Spotify, Google Podcasts, Overcast, Pocket Casts and others.
If you are looking to create Live Broadcasts, record and distribute via socials for your avid listeners : 
Podbean: has the capacity to broadcast live on its app, on the go and allows you to download and edit.
Stream Yard: The easiest way to create professional live streams not prerecord. StreamYard is a live streaming studio in your browser. Interview guests, share your screen, and much more. Stream directly to Facebook, YouTube, LinkedIn, and other platforms.
This is what the article concluded.

Which is The Best Podcast Hosting Service?
As you can see that many podcast hosting services offer similar plans with matching features. Some put limits on storage space and some limit downloads. 
"Considering these factors, we recommend Podbean as the overall best podcast hosting service. Their plans come with unlimited storage and bandwidth with an incredibly easy to use platform. They also allow you to easily promote your podcast across different services.   Our community Platform ShirePOD offers a three prong Promotion Strategy from :
our general RSS feed that gives you cross pollination from our growing audience,

 

from an independent webpage for your Series on ShirePOD and

 

an individual link to the Episode.
The second recommendation Would be BuzzSprout. It is one of the easiest podcast hosting solution perfect for beginners to get started." 
Should you register a domain name ?
You will need a website and hosting and although some like Podbean and Buzzsprout provide you with a podcast website for other platforms you'll will need a domain name and website hosting account.  
Putting the word Podcast into your domain name helps with SEO and google searches.
Domain Name and Website Hosting Platforms
The domain name will typically cost you $14.99 per year and website hosting plans start from $7.99 per month usually paid annually.  It allows you to create show notes, include links and develop the podcast as it's own entity – potentially a branded product.
We also have personalised