PURPOSE
International Podcast Day™ is September 30th.
It is an international celebration of the power of podcasts!
The celebration is a great opportunity to connect with fellow podcasters, podcast listeners, podcast enthusiasts, and leaders in the podcasting industry.  You can help spread the word by telling your friends, sharing the celebration on your podcasts and social media feeds, and using #InternationalPodcastDay.
There are several ways to get involved and plenty to benefit from by taking part in International Podcast Day.  See our suggestions below.  But first, we must all "Start The Conversation" and share the power of podcasts!
HISTORY
Just as podcasts and podcasting has evolved over the years, International Podcast Day has done the same.  In 2014, National Podcast Day was celebrated.  After quickly realizing the power of podcasts internationally, we rebranded into what we are today – International Podcast Day, September 30.  Between 2015-2020, we live streams over 200 hours from nearly 100 nations featuring 350 podcasters to share their podcast journeys, personal stories, and expertise.  In 2021, the team ended the live broadcasting.  Let's keep the celebration going year after year and continue to make our day amazing and spectacular.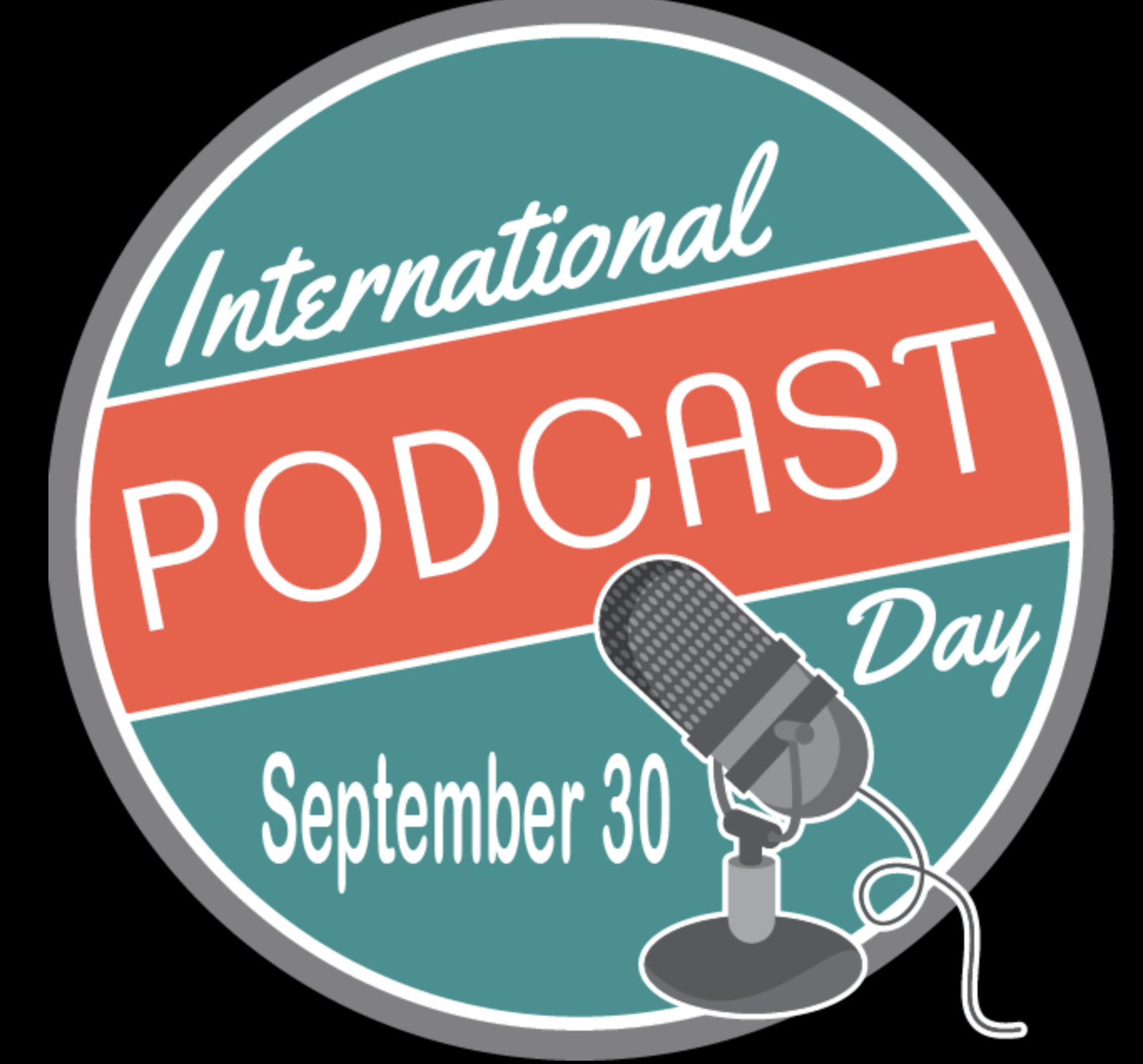 WHAT CAN YOU DO ON INTERNATIONAL PODCAST DAY?
Get Involved with International Podcast Day!
Use #InternationalPodcastDay to engage with others worldwide talking about the event
Grab your mic and camera, ask someone about their favorite podcast. Share the response on social media!
Join in numerous events in your region and around the world
Promote by posting the official banner image on your website.
Play the International Podcast Day audio or video promo on your show
Change your social media image to the International Podcast Day logo
Explain to someone what a podcast is and get them hooked
Share your favorite podcast with someone (coworker, friend, teammate)
Send feedback to your favorite podcasters and tell them thank you
Provide a rating and review in Apple Podcasts or other platforms
Subscribe to a new show and talk about it using #InternationalPodcastDay
Not a podcaster? Become one!
Benefits of Being a Part of International Podcast Day!
Grow your podcast by gaining new listeners, subscribers, and reviews
Find new podcasts to subscribe to by following #InternationalPodcastDay
Connect with fellow podcasters, podcast listeners, and audio enthusiasts
Learn about new tools, methods, and tricks to improve your podcast
Learn from podcasting, marketing, and production experts
Meet new podcast friends online that enjoy the same podcasts you do
Meeting up with podcasters and podcast buddies makes lasting friendships
Learn about the current state and future of the podcast industry
Connect with your listeners and Parteon supporters throughout the day
Joining a meetup can create friendships and networking opportunities
Launching a new podcast because you learned so much about podcasting