Sponsoring podcasts are an investment that you might want to consider for your marketing budget. There are a few strategies that you could use that will take away the stress, overwhelm and onus of you creating your own.  Find out below how
It's called content leveraging through sponsorship.
A great way to be heard by new audiences is to sponsor a series or episode and then share in on your website, set up your own channel with all the episodes created by others that you have sponsors or list them on your resources or media page. 

Sponsoring content gets other people doing the work you don't have time for be we encourage you to make sure your time and money are well spent, so here are the top 6 things to look out for:
6. Connection with the Host
Your first impression with the host will be a game changer.  Hosting is a busy gig and if they are a popular podcast, they may receive multiple submissions. So standing out isn't as easy than you think and they get to be as choosey as you. 
Personally I don't charge guests for appearing on my show, but I do expect great value and information that is not available everywhere else, which has seen the interest in some podcast fall because listeners have heard it all before.   
So as a sponsors if you are looking to be aligned with the content they must be endorsed by the guest and host, and media laws require disclosure for sponsorship or advertising. 
That's why doing your research on what the host hasn't yet offered their audience and by offering to provide specific and valuable information or exclusive offers gives you a greater chance being the sponsor.   
Sponsorship is a strategy, so you also have to have one.   
Finding the holy trinity of connection, relevance and relatability can take time and when it happens you need to be able to leverage  the content to get the outcome you are looking for.
5. Relevance and Relatability to Your Business
You want a podcast that will take the avid listeners on a journey into customer. 
There's no point in sponsoring a mothering focused or business development podcast  to retirees.  Find the relevance, connection and commonality to your audience. Find podcasts that align, perfectly, with your company's brand, values and mission. Look at the type of content they're publishing and ask yourself:
Would my customers listen to this podcast? 
4. Good Quality Content
Podcasts are speaking for your business, and the content needs to be of value and interest. Whether their downloads or engagement is low or high, content that contains crappy ramble, rants and outdated attitudes reflects badly and could potentially damage your business and brand image.
There is a lot more liberal and outspoken shows, with some discussing controversial and sensitive topics or include bad language.  But don't let that put you off.  Be mindful that if your marketing is geared towards that audience, it may be a perfect fit.  Popularity doesn't mean quality.   A small audience doesn't mean it's not having an impact.  But if you think it might send the wrong message, that is the beauty of podcast – curated for opt in. Society is a judgement zone with differing opinions and beliefs but if it is a good conversation, with value driven content – it will work. 
Why would customers listen to this podcast?
Just make sure when you sponsor podcasts that their content is good, on brand, and safe for your business.  We can help identify and pitch to podcasts for sponsorship.
3. Listener Engagement
Trying to determine if listeners are more likely to take action is one of the biggest deciding factors in what you should look for in a podcast. Look to see if listeners are commenting, sharing, and generally keeping engaged with the podcast.
Read reviews and ask for their total reach? 
If you're investing in a podcast, it's not about the biggest number or the longest running. Emerging podcasts might just be your best decision. It's about the future reach and knowing the series will continue, get traction and reach new people as time goes on. Older listeners are not as likely to take action, so look to the podcast's health over the past year.
What is the listener getting for investing their time?
2. Other/Past Podcast Sponsors
Knowing if your money is going to get the best results is a well informed judgement call. Trust your gut and make a decision, yes or no.   You may not get all the information from a website or chat with the host.  So, it's best to listen, watch and take your time to ensure it's a worthwhile project, but know if you don't strike when the iron is hot may miss the opportunity of a lifetime. 
Find a genuine and interesting connection with an angle that is different and original.
Other things to consider:
Research other podcasts and see what's working for them. 
Consider the formats and impact the series is having.
Check out other sponsors and get a rough idea of who their ideal listeners are:
Dulux (paint). Bunnings (DIY). Home (DIY). Are perfect for Interior Designers, Home Owners, Tradespeople, Renovators,

 

Flower Power (gardening) the avid gardener, landscapers and home owners.
Chemist Warehouse

 

(health) Mothers, Yoga Teachers, Nutritionists,

 

Community Care (not for profit support service) volunteers and organisations.
Listeners who are interested in health, community and home DIY projects are the prime target for all these sponsors.      
Some hosts may give you the opportunity to be interviewed.
What would you get out of sponsoring a podcast?
Finally……

1. Podcast Reviews. ( Reviews Blog)
Reviews are an insight into your future audience and what's important to them. 
Positive reviews is a measure of good engagement, which currently sits at 70-85% for podcasts. 90% of listeners don't leave reviews so if 1:10 provides feedback, you can estimate their growth and impact. 
Negative reviews is a good sign that your content is a conversation starter, not a reflection on the health  or value of a podcast.  Hosts who have the confidence to speak up will be chatting with others who have the capacity to speak out and this means there is a new message that may be creating social change and going against norms that are oppressive, restrictive and dismissive of a community and their concerns. – Still a good investment.
Find out why listeners don't leave reviews and how your comments can make a big difference to the hosts' content and the community it impacts,. 
You will need to ask your listeners for a review! 
So don't be shy. 
iTunes, Spotify, and Stitcher all have their own reviews.  Check each platform and get an average or general feel for how well podcasts you're interested in are doing.
Sponsor A Podcasts with ShirePOD.
3 simple strategies
We have a diverse range of podcast series and episodes that align with industries and business types.  Even if you don't want to a guest on a podcast (great strategy by the way) your business can still have an impact with a presence.
Podcasts are popular, but for the person running a business, they are time consuming and onerus and can often take up a lot of time in the beginning stages.  
What we have seen through Covid is that Podcast hosts are becoming the new influencer, they can feature, review or share information about your product, service or resource.  So we have a created a great solution. 
Let us turn your content into a podcast, featuring an Ad Roll for your business and publish it so you can share and leverage it on platforms and your website. 
Or
You can sponsor an episode of one that we have already created that is packed full of content relevant and relatable to yours and you then share it with because your Add Roll is featured. 
Now a days, it has a lot more to do with the content of the episode and where you distribute that information, for example, in a newsletter, email update or an attachment to a course resource or media page. 
An episode on self worth and mindfulness will certainly align with any self care products, retreat opportunities or massage businesses.  The possibilities are endless. 
Or
Collaborations are an amazing way to share your message with someone you follow. You can sponsor an episode featuring your Ad Roll and share it with your community. It's just like a content creator creating content for you – and putting your name to it. 
Generally Ad Rolls cost around $150 per 30 seconds, for production and then you can expect to pay between $150 – $1000 per episode.  A series is usually an exclusive agreement and can command between $1000 and $25K.
Just a tip, – if you invest in an evergreen episode that will be relevant and relatable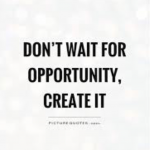 Podcast Promotion Tip
If you want to get your podcast noticed on the internet, you need to make it available in more places than just your website. By making your podcast available on as many podcast directories as you can you are making sure your podcast gets to as many people as it possibly can. We're going to show you some of the best podcast directories that you should be submitting your podcast to.