Natural Conversation capture
the essence of personality.
Nicole Dargie is natural and beautiful conversationalist.  Her desire to help women and men understand who they are, help and empower them to become who they want to be is deep. She is driven to meeting individuals where they are at, build their confidence and collectively take them on the journey that leads to the introduction of the better version of themselves.
The conversations she has on her podcasts are insightful, informative and transformational.
She naturally takes her guests back through time to discuss those critical moments in their life that were changed by choice or a force beyond their control.   She drills down and identifies the behaviour and emotions, the strategies deployed and the solutions.
To hear more, or create your own Natural Conversation, check out the details below this image and get curious. It might have killed the cat but it has saved more lives that you will ever know.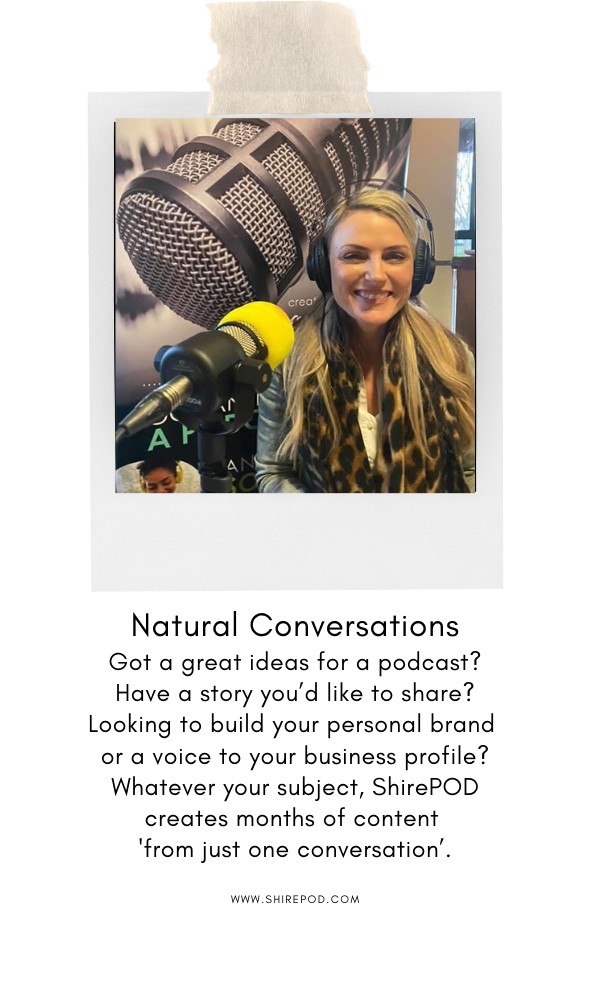 She is a loyal and founding member of ShirePOD, and after her first live broadcast kindly coined our team the ShirePoddians, of which she is a loved addition.   Our regular catch up are often hijacked by life goals and frustrations which she absorbs with a smile reassuring us, we will all be ok.
We are looking forward to celebrating her birthday – the same day ShirePOD turns one.  We have no doubt it will be a lively conversation  – a podcast episode in the making.   Stay tuned.
If you would like to start your own natural conversation, check in with us for our signature podcast or – book the studio and equipment.  We also meet you where you are, assess skills and knowledge gaps and throw a mic in front of you confident you will be find.